Nakayama Hokke Dera is one of the grand head temples of Nichiren Sect Buddhism of Japan located at Nakayama, Ichikawa City, Chiba Prefecture. The temple's history goes back to the 13th century when Nichiren, the founder of the sect, spent peaceful days here during the time when he had troubles with the Kamakura Government.

The temple also is the central training center of the Niichiren Sect Buddhism. From November to February, the monks receive 100 days of severe practice in cold weather. The buildings of the temple survived the Great Kanto Earthquake and Air Raids of World War II and the visitors can enjoy beautiful old Japanese temple buildings.

The temple is located very close to Higashiyama Kaii Memorial Hall. Visitors at the temple are recommended to call at the Higashiyama Kaii Memorial Hall as well. Higashiyama Kaii is a renowned Japanese painter (1908-1999) who lived in Nakayama, Ichikawa City.

Access: 5 minutes walk from Shimousa Nakayama Station on JR Sobu Line and one minute walk from Keisei-Nakayama Station on Keisei Line.
Address: 2-10-1 Nakayama, Ichikawa City, Chiba Prefecture
Telephone: 047-334-3433

Viewed from the platform of JR Shimousa Nakayama Station. In the distance is the roof of the temple's gate.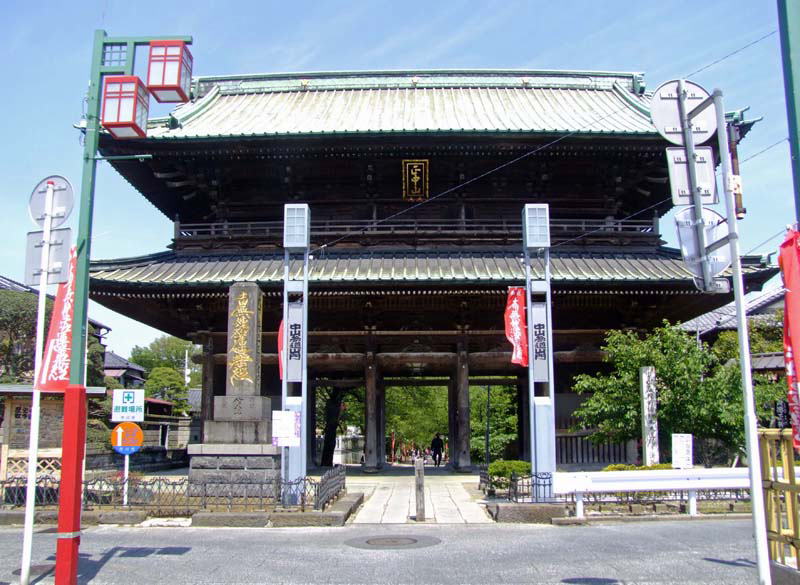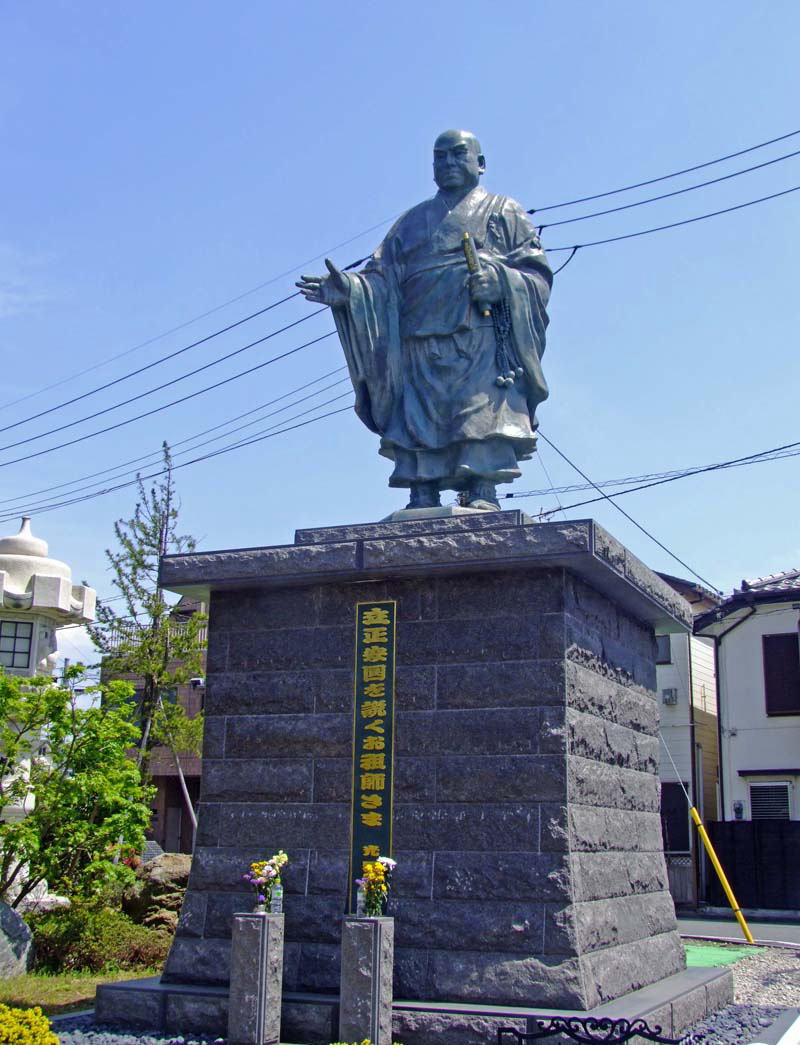 Statue of Nichiren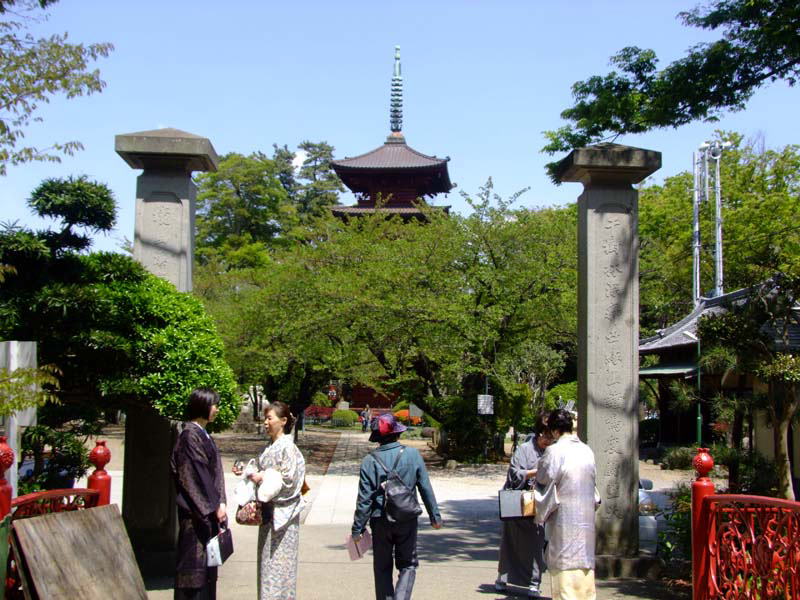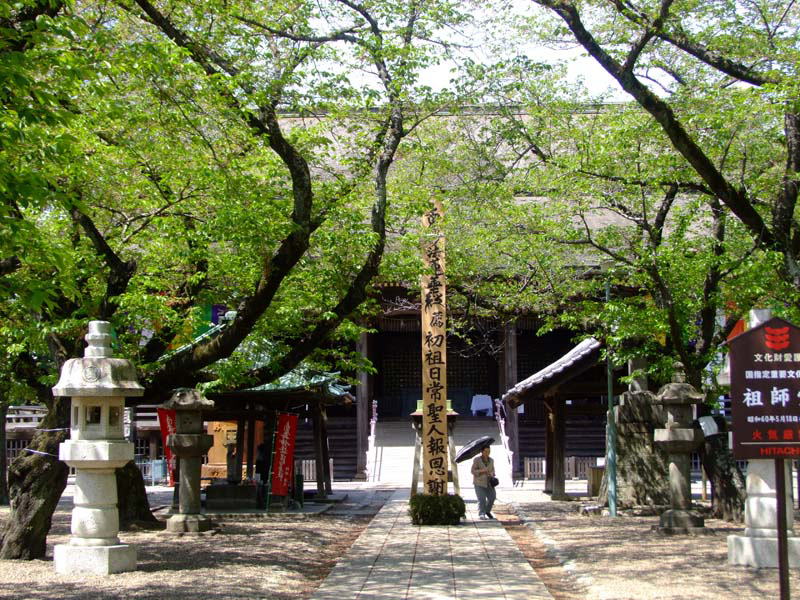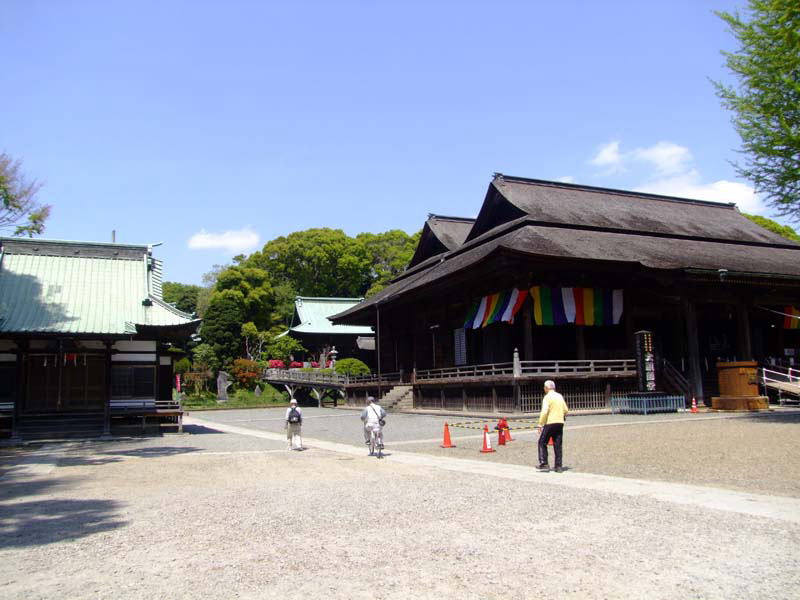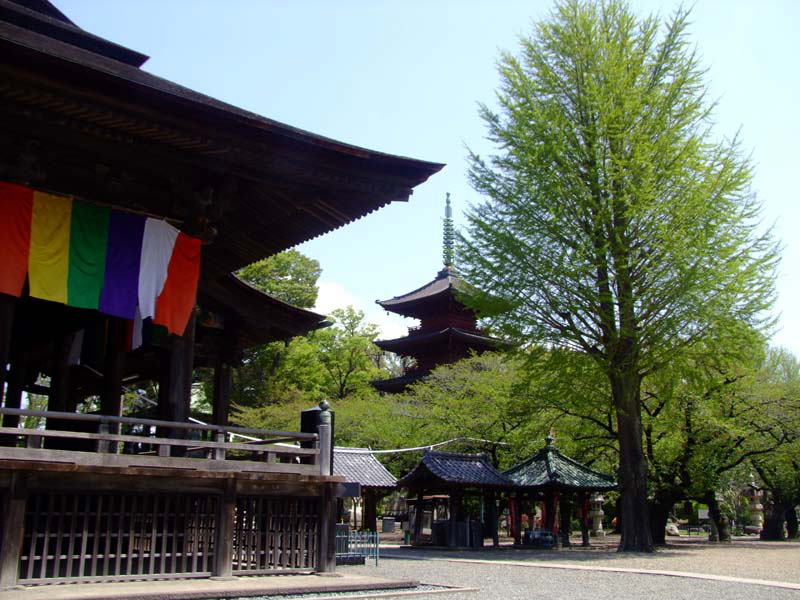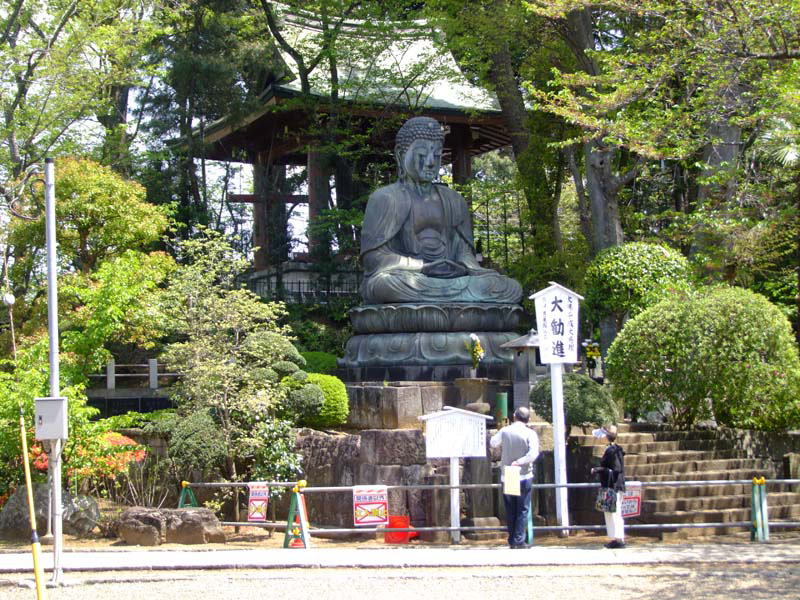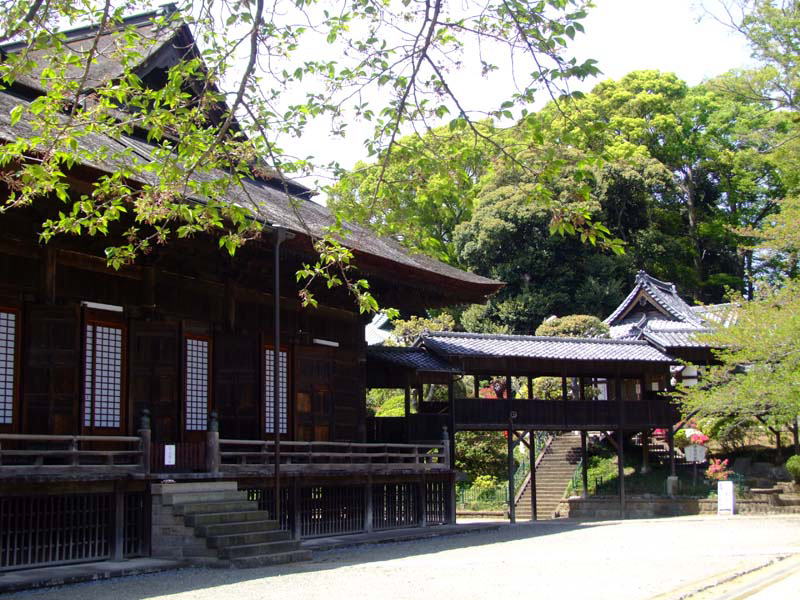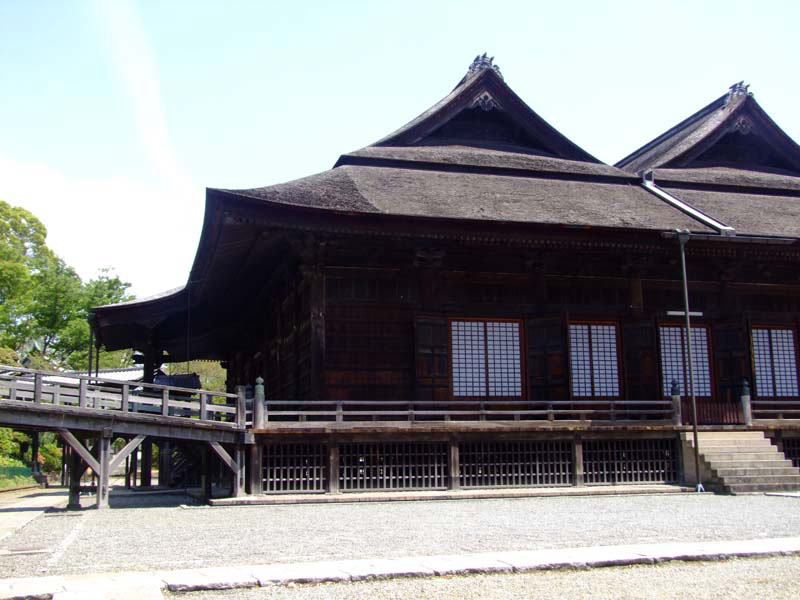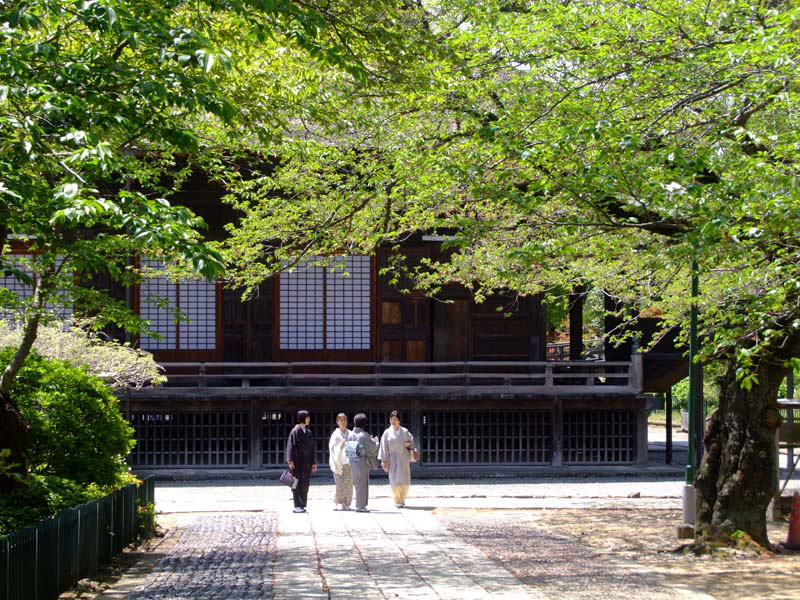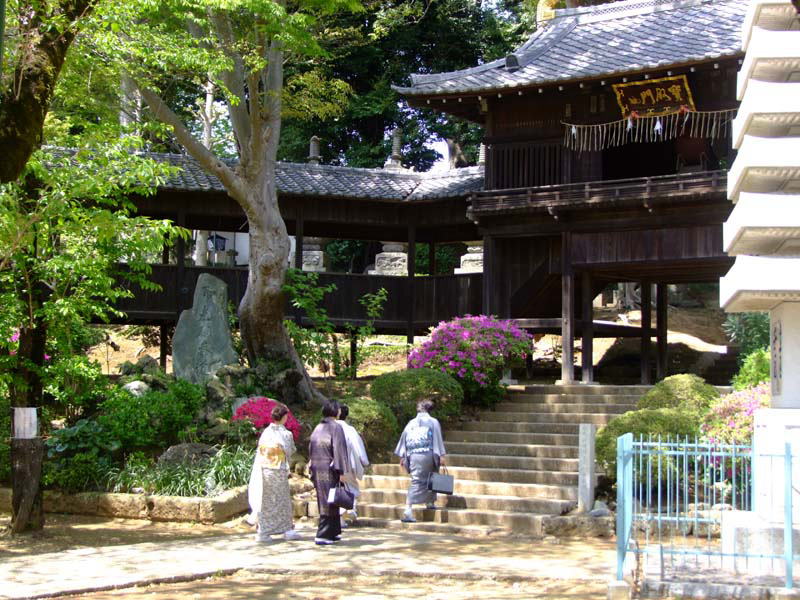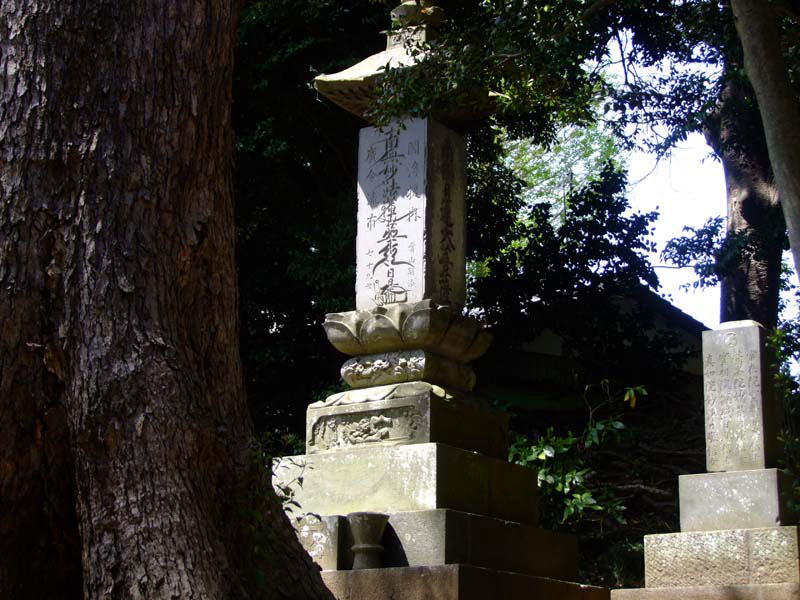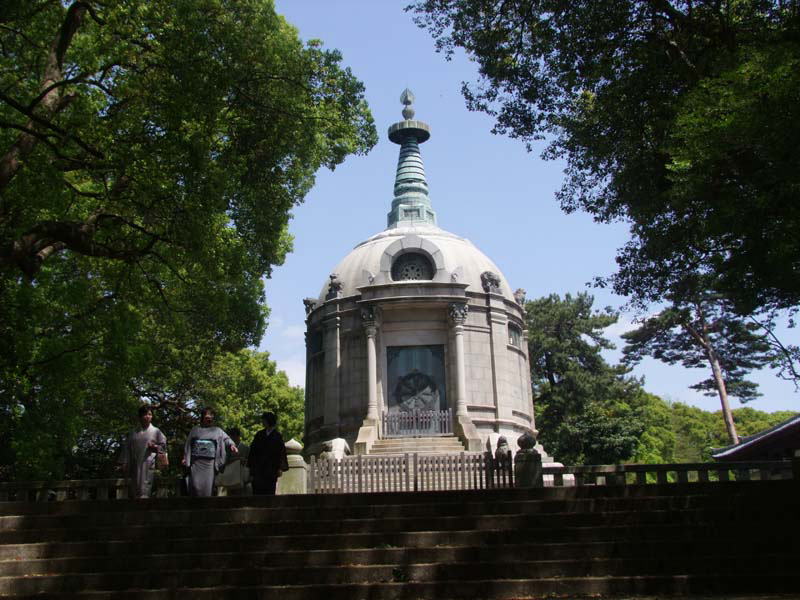 Treasury Store House