NEW YEAR DAYS AT NISHI ARAI DAISHI TEMPLE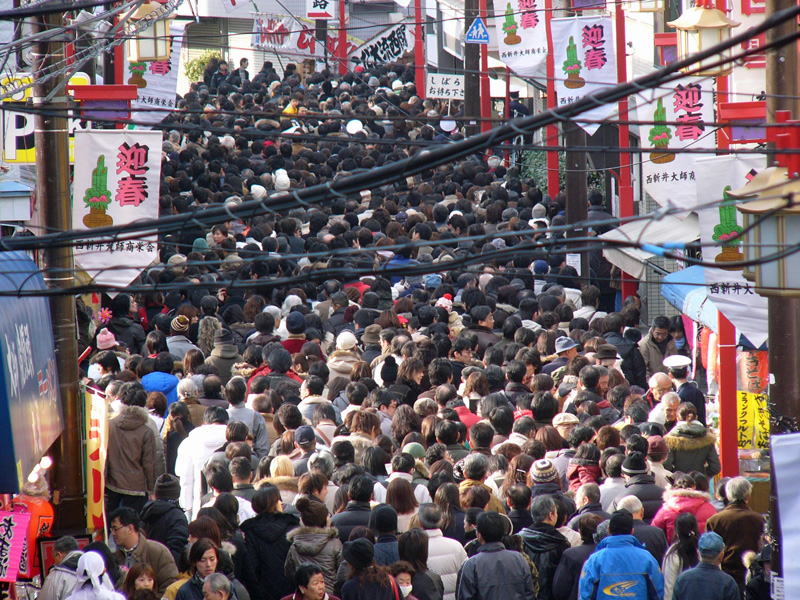 A street to the temple from Daishi Mae station is packed with people.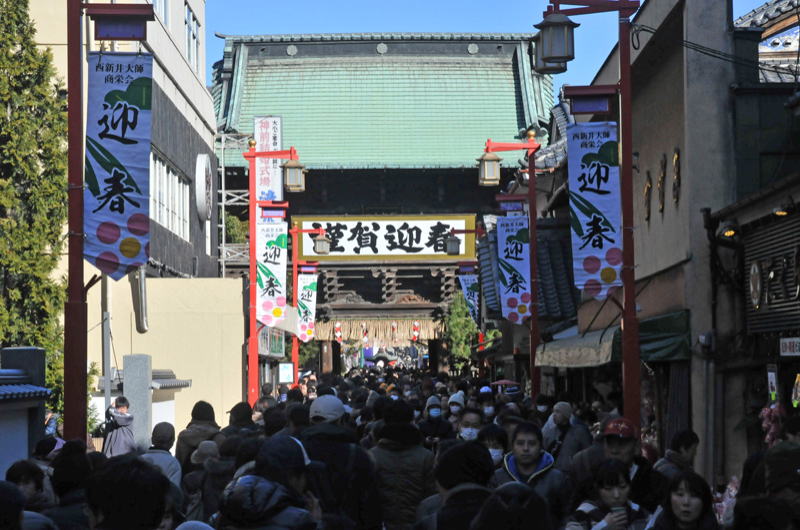 Main entrance to the temple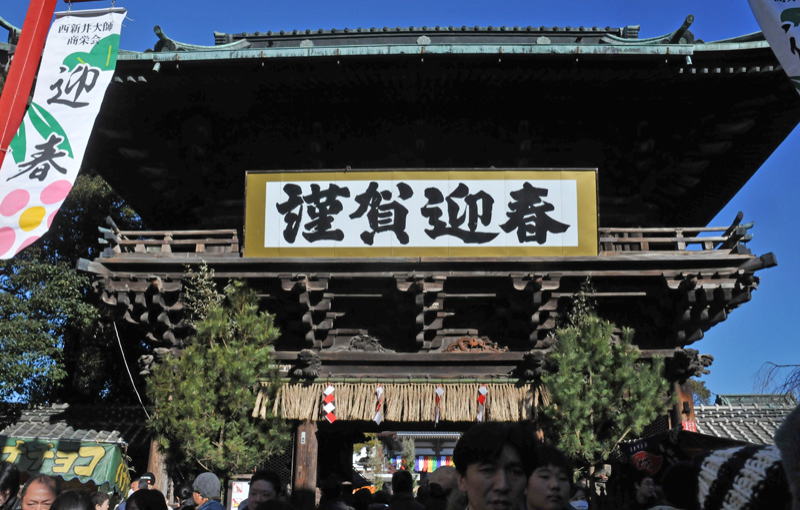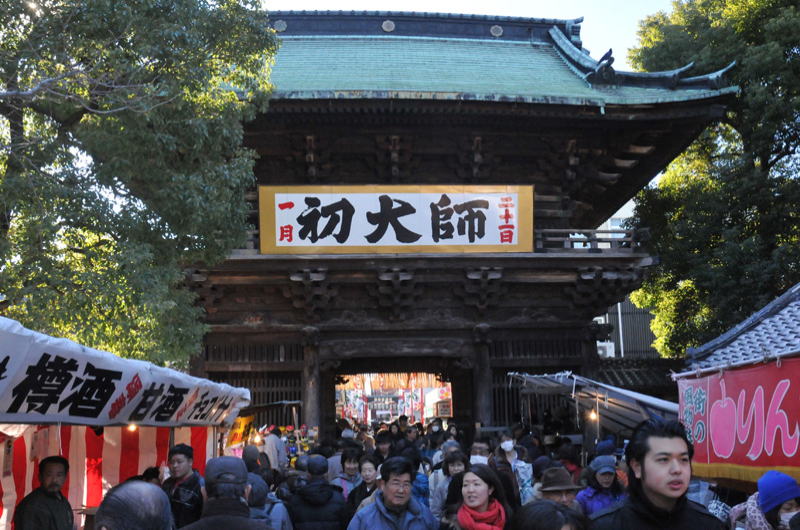 Main gate viewed from inside the temple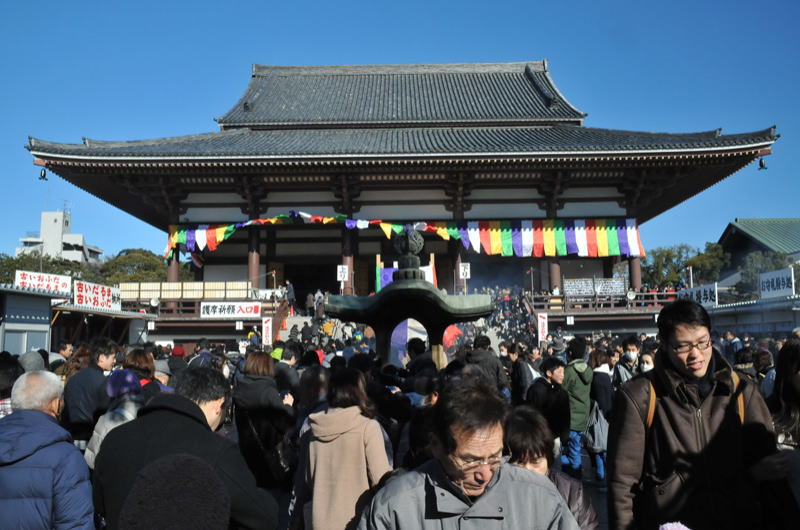 Main Hall of the temple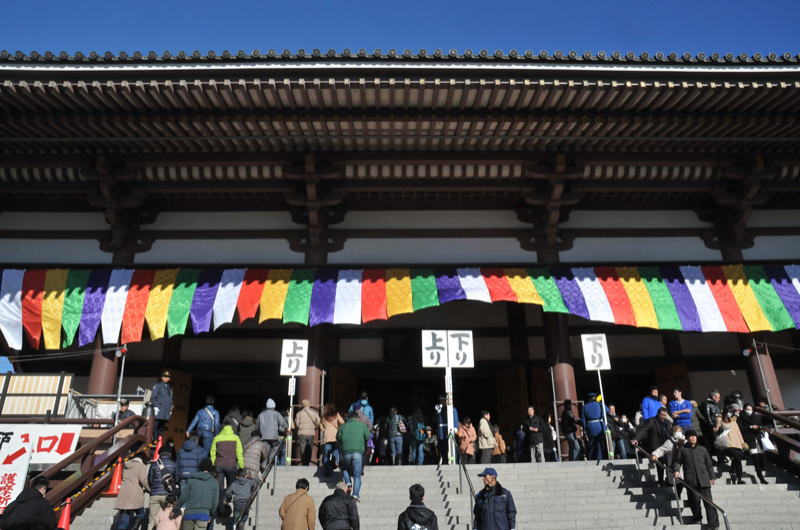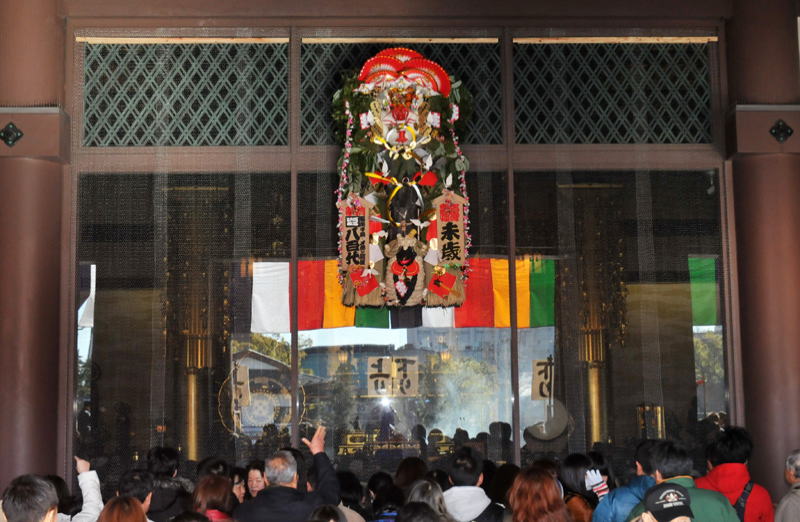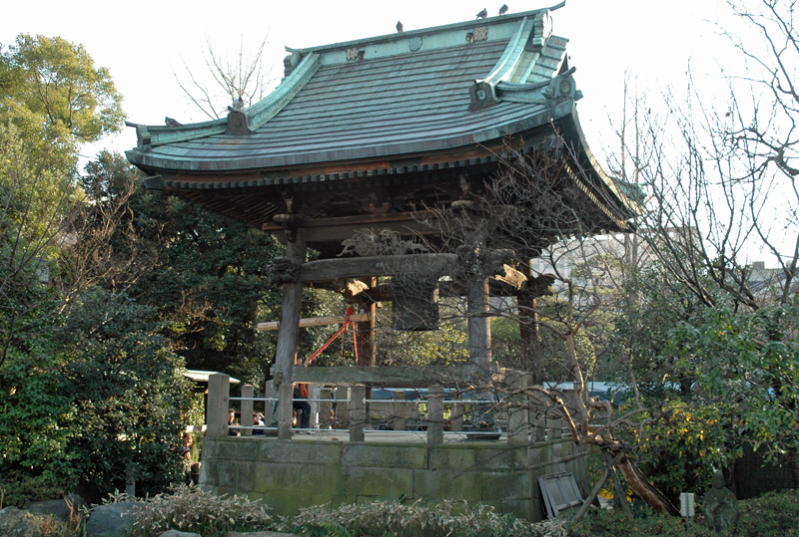 Bell tower of the temple
Unlike other temples, people can strike the bell easily here without waiting long. The event continues
from Joya no Kane at the turn of the year to Feb. 3 on the day of Setsubun during daytime.